PARTNERS & PROGRAMME LOCATIONS
WE OFFER LEARNERS AGED 16-19 FURTHER EDUCATION PROGRAMMES ACROSS THE UK THROUGH WELL ESTABLISHED PARTNERSHIPS WITH SPORTS ORGANISATIONS, ACADEMIES AND FOOTBALL CLUBS WHILE ALSO RUNNING OUR OWN INDIVIDUAL PROGRAMMES.
At Access Sport the student's career and pathway is the focus, not just the qualification. In order to maximise the students' experience to thrive and succeed, our partnerships with sports organisations, academies and football clubs play a key role in the development of our students both academically and as athletes.
Our education programmes are delivered at first class sport facilities with fantastic educational environments. This provides students the opportunity to not only learn within a real life sport or football facility, but transition seamlessly from academic and practical studies to their sport development.
Below you can find a list of our national programme locations and partnerships
Access Sport Liverpool – 7 Elite Academy
Partnered with the world class youth football academy 7 Elite Academy with club links to AFC Liverpool, our Liverpool Football Education programme develops young players within an environment where they can maximise their potential on the pitch, while creating successful and enriching futures for themselves off the pitch
Access Sport Newcastle
Our full-time football education programme in Newcastle focuses on learner progression and football development through a combination of teaching and coaching expertise, state of the art technology at first class facilities, with the primary goal of preparing students for the next steps in the many exciting careers within sport. Football Development partners include Huddersfield Town F.C and Chester le Street United.
Access Sport Norwich
Delivered from the Norfolk FA Football Development Centre, our full-time football education programme provides learners across Norwich and Norfolk with the perfect environment to achieve their chosen sport qualification while developing as players or athletes. Courses include Sports Coaching, Sports Science, Sports Media, Public Sector and Esports.  
Access Sport – Lowestoft Town F.C.
Our full-time sport education programme is uniquely designed to help provide learners aged 16-18 with the opportunities to gain the knowledge, skills and experiences across multiple disciplines in the sporting world. Partnered with Lowestoft Town F.C a club with great community etho's, learners combine their studies with training, playing and pathway opportunities within a real life football club and academy on and off the pitch.
AFC Telford United
The Telford AFC full-time football education programme facilitates learner progression and football development through a combination of teaching and coaching expertise, state of the art technology and facilities. All with the primary goal of preparing students for the next steps in the working world of the sports industry.
Cumbria Institute of Sport
The Cumbria Institute of Sport has been established to provide a platform for aspiring young sports men and women in Cumbria and progression onto future careers within the sport industry. Led by vastly experienced staff and former professional sports people, academies include football, cricket, rugby, golf and netball.
Derby County Community Trust
Derby County Community Trust's Football and Education programme is a county wide programme providing full-time post 16 education to male and female learners across Derbyshire, working alongside our education partners to deliver excellence in our academic and football provision.
LLS
LLS are on a mission to train the next generation of multi-sports industry professionals, so if you're ambitious about becoming a Professional Coach, PE teacher, Personal Trainer, Physiotherapist, an Elite Athlete or another type of Sports Industry Professional, our full-time courses can help you achieve your goals.
Marine F.C.
The Marine Football Academy football education programme will give the best 16–19 year old players in the area a chance to train full time with the opportunity of semi-professional football while academically preparing them for progression into higher education, scholarships and one of the many future career opportunities within the sport.
Morecambe FC – Football Futures
Combine your football and education with Football Futures and our amazing partnership with EFL League One club Morecambe FC. Our programme based in Manchester offers students a full-time education, daily training and competitive matches at a variety of levels, while preparing them for progression into the Pro Game, Higher Education, Scholarships and one of the many future career opportunities within the sport.
Newcastle Fitness College
Our Newcastle Fitness Industry Further Education Programme led by Newcastle Fitness College develops learners personally and professionally, incorporating industry recognised gym instructor and personal trainer qualifications that provide tangible exit routes for future careers across the sport, fitness and leisure industries.
Rochdale AFC Academy EDS
The Rochdale AFC academy EDS programmes in Manchester and Leeds (Pro-Elite Academy Leeds) offers students a full time education and football programmes within the most professional and realistic football environment. Perfect for students seeking an elite academy experience while preparing them holistically for a future careers in sport on or off the pitch.
Pro:Direct Academy Sheffield
Access Sport powers the Pro:Direct Academy Sheffield education programme providing students with the opportunities to thrive in a professional learning environment offering high level teaching, coaching and learning, outstanding work experience opportunities and football, academic pathways to achieve their potential and future career goals.
Smiths Boxing Academy Liverpool
Partnered with the Smith Boxing Academy, led by the famous World and British Champion Smith Brothers, we offer aspiring boxers aged 16 to 19 the chance to train within an elite boxing environment at the renowned Rotunda ABC boxing facility. All alongside studying towards a Level 2 or Level 3  diploma qualification in Sport, Coaching or Sports Science, developing professionally to pursue the next steps onto university, employment or elite boxing careers.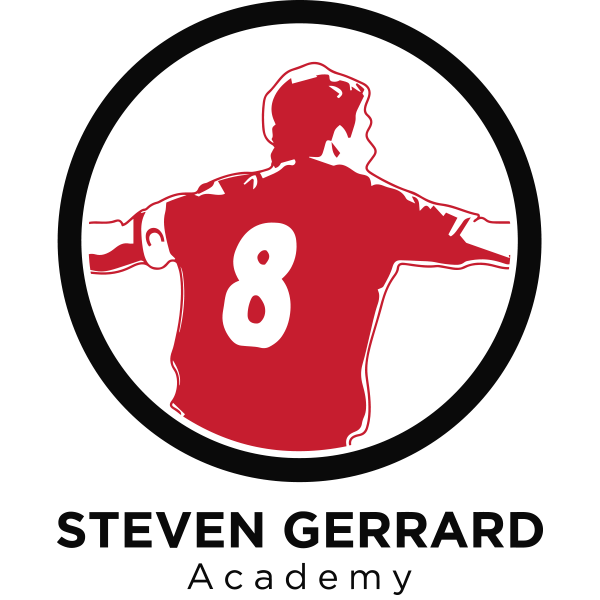 Steven Gerrard Academy
With over 10 years of history, the Steven Gerrard Academy operates nationally from top level sports facilities and has seen over 1000 students graduate, many who will now have graduated onto future sport careers from Universities, football scholarships or be continuing with their fantastic journey at clubs in the football pyramid.